Client:
A client from Global Remote approached our company. The main direction that the company deals with is outstaffing, i.e. hiring remote employees for development, design, promotion. The company was founded in 2015 in Odessa and provides services to such countries as USA, Canada, England and others.

Task:
We were tasked to develop a new logo for the company. The client's wishes were that the logo should use the company's corporate colors and shades. Such a logo should reflect seriousness and be modern - to maintain the company's image.

Solution:
Our designers began the search for ideas through associations. After all, the first keyword in the company name is "Global", which in itself means encompassing, common or worldwide. Thus, associations with the globe and the waves of wi-fi were brought in as a sign of a global network. By using these elements together, a sphere emerged.
As a result, to give the sphere a modern look - the designers used the style of minimalism and removed all unnecessary elements. The sphere became smooth using a line of the client's branded shades. Such elements do not strain the eye, but on the contrary enthrall it in the consideration of calm and smooth transitions.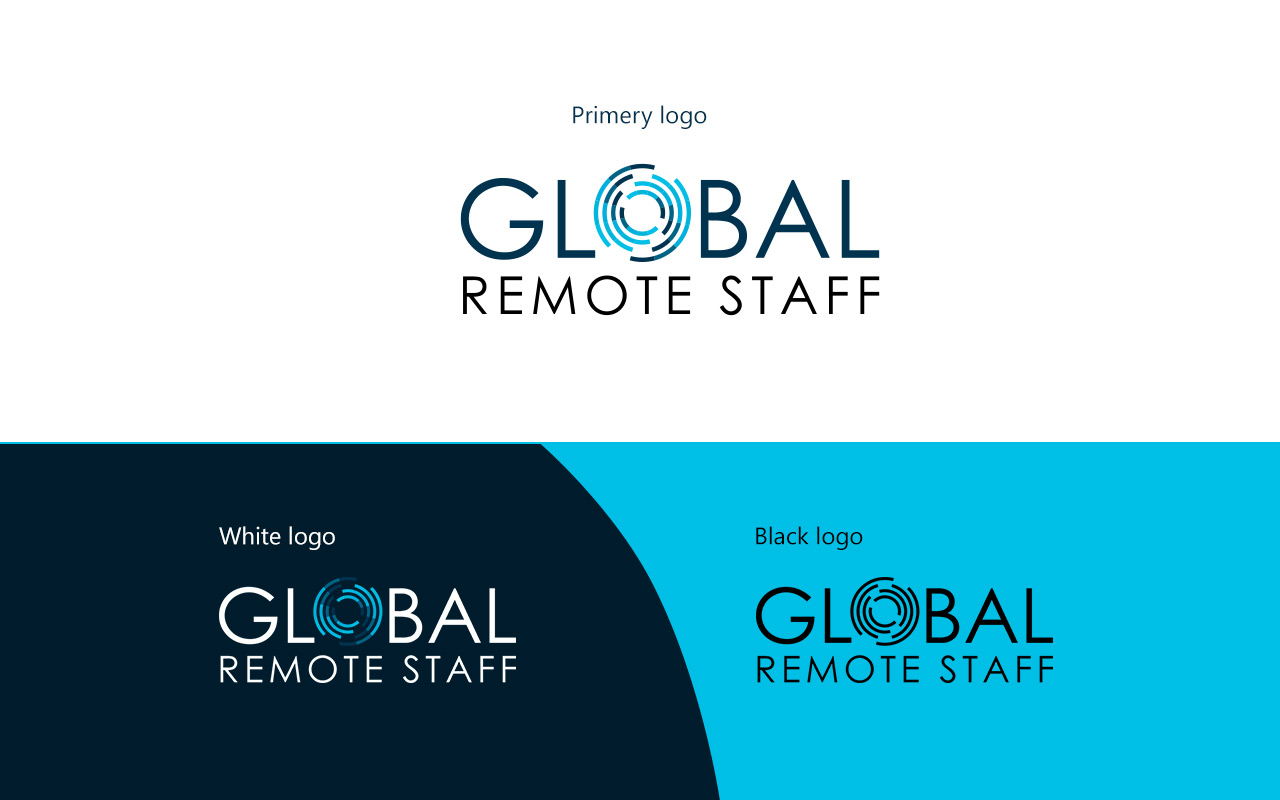 What we did:
Developed a modern logo design for an outstaffing company. The logo adhered to all of the client's wishes. We also displayed the logo on the corporate identity - you can appreciate how spectacular it looks on the printed polygraphy.