About the client:
Travel agency Chernobyl Global organizes trips to the Chernobyl Exclusion Zone (CEZ). The advantages of the company are several options for tours
(one-day, two-day, group and individual tours, etc.), experienced guides, surprises and bonuses for each participant.
Each tour has a professional photographer.

Task:
We needed to develop an agency website detailing the tours
Chernobyl Global tours and present their benefits. Also the company ordered
us to develop corporate style and logo, design of advertising and printing products and marketing promotion.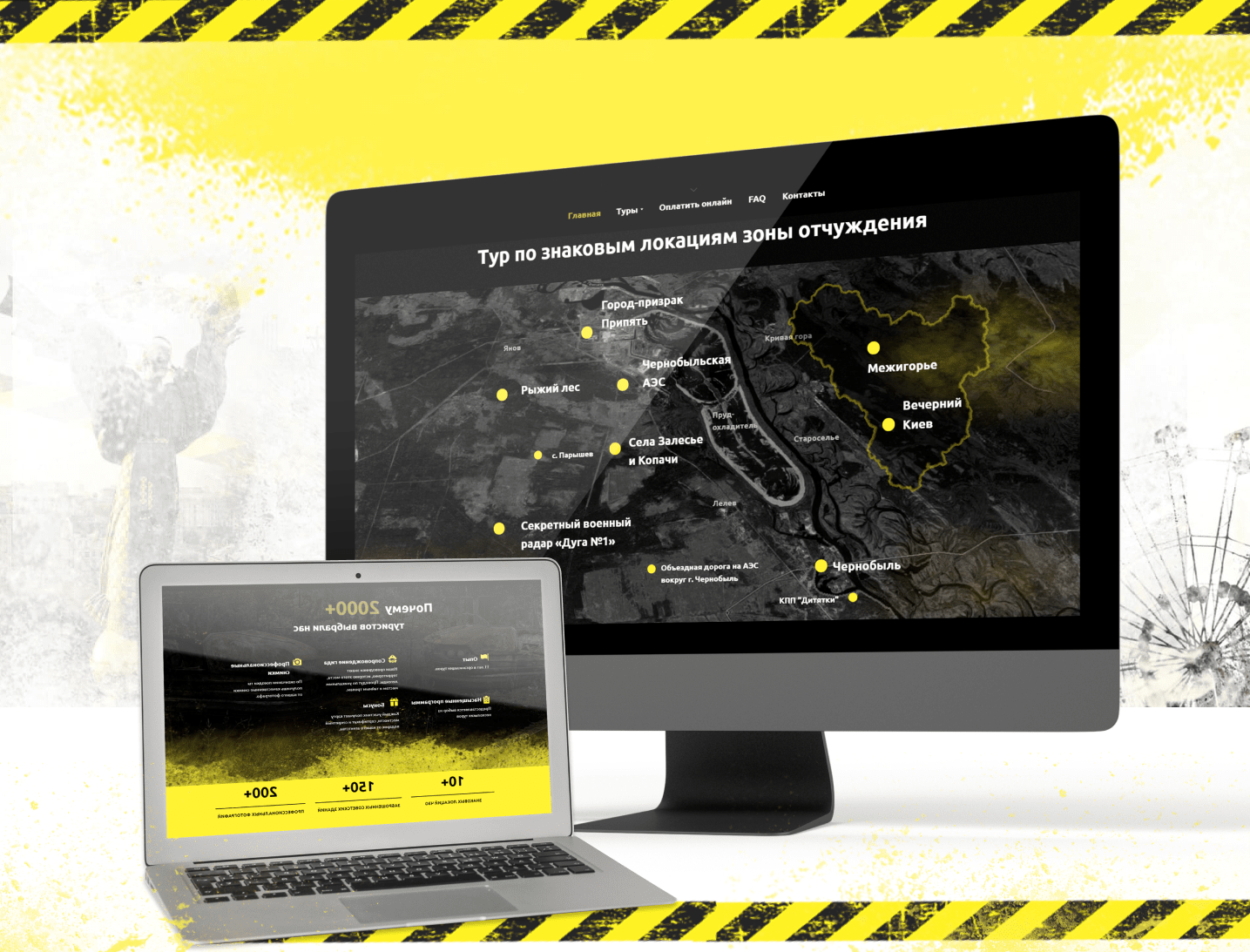 The solution:
Tours to Chernobyl is a popular and growing destination. Therefore it was important for us to create a website that would show the target audience all the advantages of a trip with Chernobyl Global.

The client offers a wide range of extreme tours in the CEZ with different routes.
In order to fully describe advantages and possibilities of all options, we created a multipage site. For each tour we developed a separate page.

On the main page we described promotional package and highlighted the advantages of the company over its competitors. We developed a block introducing the users to the guides who can accompany them on the tour. Objections were closed with an FAQ block.



What we did:
For this client, we developed a multi-page website taking into account the interests of the target audience and competitor analysis. Also for Chernobyl Global
created the company's logo and corporate identity.