About the client:
Unilight sells residential and industrial lighting equipment. Among their products: lamps, floor lamps, street lamps, chandeliers, stabilizers, office fixtures, etc. The client works mainly in Ukraine.

The task
The customer approached us to redesign his online store. Our specialists had to make a more modern, convenient and simple interface to allow the site to generate more orders. The customer has a very large product catalog, so convenient navigation directly affects the level of sales. The simpler the usability of the site, the more likely the user will make an order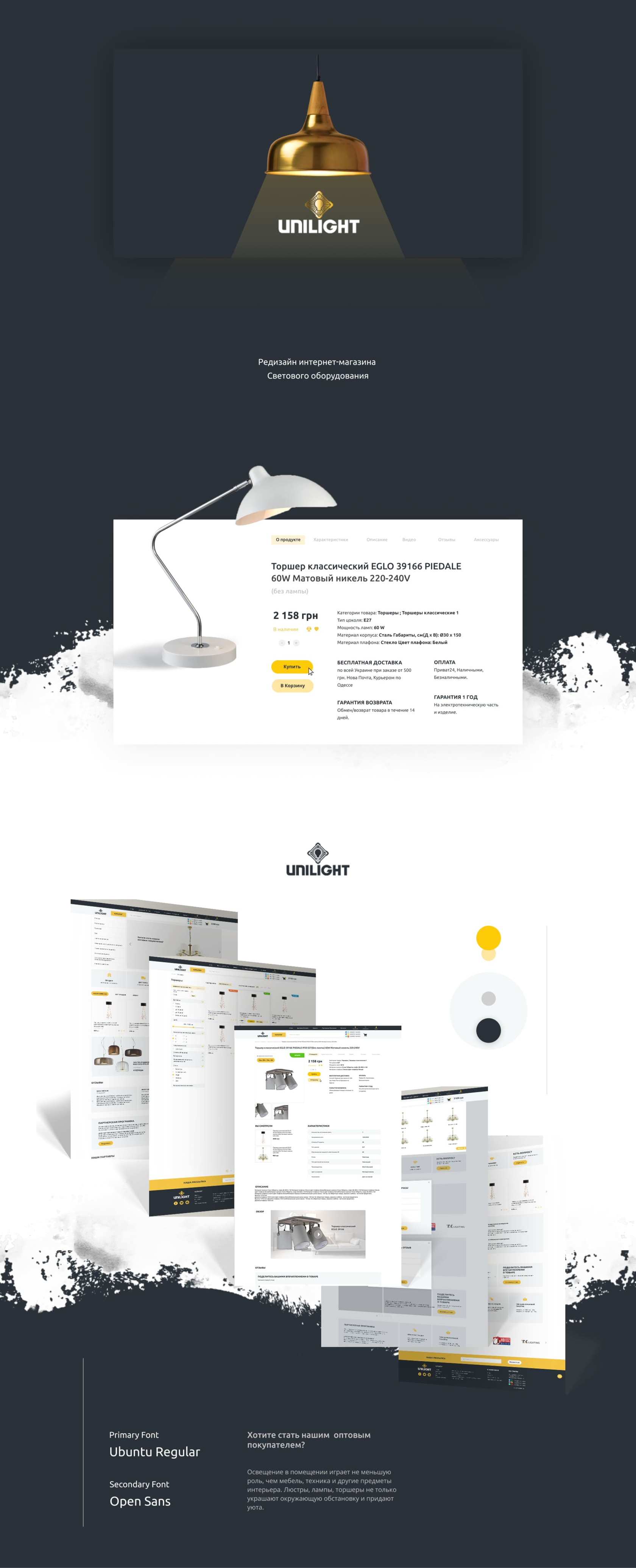 The solution
The main problem with the Unilight online store was the uncomfortable interface and outdated design. The catalog navigation was incomprehensible, and the site was more likely to scare away customers than to attract them.
Therefore we decided to focus on simplifying the entire concept of the site.

The online store combines several functions:
It tells about the company, presents the product. It also has a shopping cart option
and payment processing. We tested the entire functionality of the site, eliminated bugs and corrected the work of the forms and buttons.